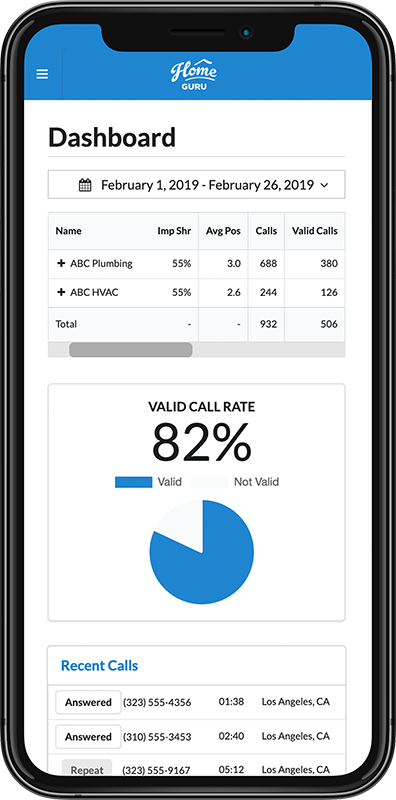 Affordable HVAC Leads. Exclusive, Qualified Leads For Home Services Pros
Specialized for HVAC
Fast Setup, Pause Anytime
Only Pay For Valid Leads
Limited Time Only! $500 $0 Setup Fee
HVAC Leads Generation Services
Landing pages are the beacon of light in an ocean of HVAC websites. They draw attention to the business and place it at the top of search engine results. A strategic landing page makes a business stand out on the internet, increasing sales and leads. Any business can find it challenging to reach a target audience. HVAC contractors should not promote supposedly exclusive selling propositions or vague mission statements.
Moreover, a landing page is an online page that highlights services and then generates leads. These are used to drive customers to a company's website by clicking on a hyperlink from search engine results or online ads. It also allows you to highlight the business's advantages and show customers why it is the best. If done well, landing pages will help consumers recall one company's name whenever they need HVAC services. The lead-generation form will gather contact information. It will give businesses the chance to connect with their leads by phone or email.
A conversion-oriented landing page is essential for HVAC companies. It should be user-friendly, simple, and easy to help customers fill out forms, make purchasing decisions, or schedule service. Your message should be one of trustworthiness, credibility, and simplicity.
Landing pages can be targeted at a specific conversion goal. Websites provide many options and highlight many of the different services offered by your business. The landing page design should be concise and straightforward. However, many websites need scrolling and clicking to navigate sidebars or menus to find the information you need. Sites have many competing elements that can distract the main focus. A landing page that is well designed can make all the difference in a marketing campaign.
HomeGuru has worked with clients across all industries through years of developing our skills. Your growth is our success. Call us at (888) 437-8049 or email hello@homeguru.com to receive more information.
The HomeGuru Difference
Choose your own lead price
You have control over your lead price. We'll let you know how many leads to expect at any given price.
Pay only for valid leads
We review each incoming call and webform and bill you only for real verified leads, not for clicks.
Optimized for conversions
Our custom-built software automatically optimizes your account daily, bringing higher quality leads at the lowest possible price.
Leads delivered only to you
No generic lead-gen forms or leads sent to four different companies. Leads are yours alone.
Sign up is easy and there's no commitment. Try HomeGuru Leads today.
Getting Started
1
Sign Up
It only takes a few minutes, click here to get started.
2
Review
In about a day we'll send your landing page for review.
3
Get Leads
New customers call you directly, you pay only for valid leads.