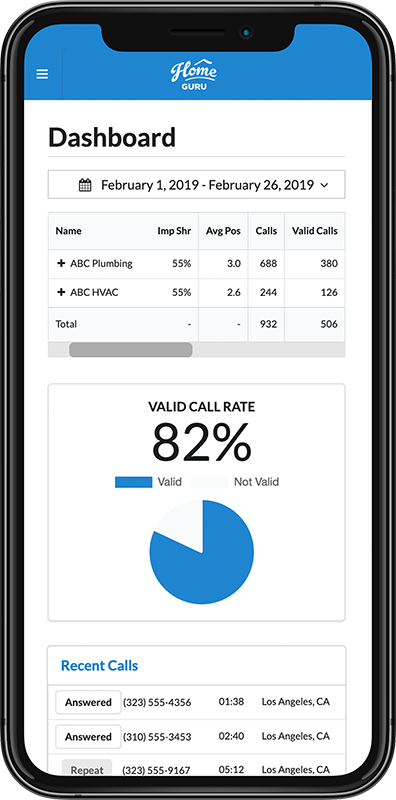 HomeGuru™ Qualified Exclusive Leads for Home Service Providers
Only Pay for Real Leads
Easy Setup
No Commitment, No Monthly Fees
Limited Time Only! $500 $0 Setup Fee
The HomeGuru Difference
Choose your own lead price
You have control over your lead price. We'll let you know how many leads to expect at any given price.
Pay only for valid leads
We review each incoming call and webform and bill you only for real verified leads, not for clicks.
Optimized for conversions
Our custom-built software automatically optimizes your account daily, bringing higher quality leads at the lowest possible price.
Leads delivered only to you
No generic lead-gen forms or leads sent to four different companies. Leads are yours alone.
Sign up is easy and there's no commitment. Try HomeGuru Leads today.
Getting Started
1
Sign Up
It only takes a few minutes, click here to get started.
2
Review
In about a day we'll send your landing page for review.
3
Get Leads
New customers call you directly, you pay only for valid leads.