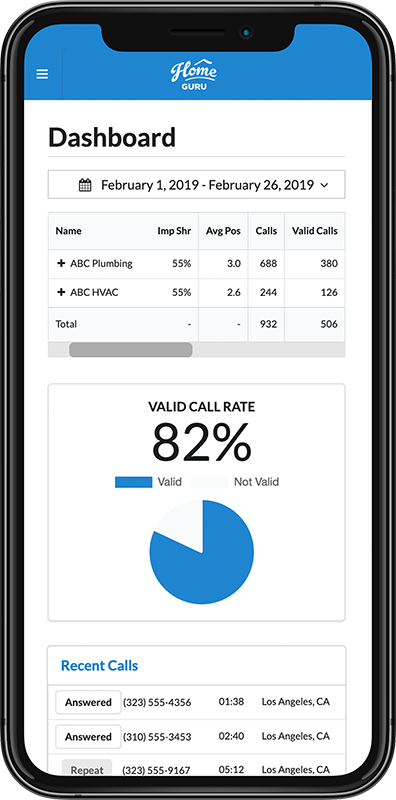 Proven, Exclusive Foundation Repair Leads
Only Pay For Valid Leads
Specialized For Home Improvement
Fast, Easy Setup
No Commitments, No Fees
Foundation Repair Leads Generation Services
Home improvement services are always in demand, including foundation repairs. Getting leads is easy if your remodeling website ranks higher in search results. With a strong online presence, people will find you easily.
A piece of cake for some but challenging for those who cannot afford to spend. In that case, why not seek professional guidance from a lead generation company?
Why Outsource Lead Generation for Foundation Repair Contractors?
Any industry can outsource their leads generation, including foundation repair services. Here are the reasons why:
Get Direct ROI Through Outbound Lead Generation
Quicker return on investment (ROI) is possible with outbound lead generation. This strategy helps hyper-target consumers. It also costs less, perfect even for low-budget contractors. Besides, you can predetermine your expenses here and determine the ROI already.
Focus on the Business
Outsourcing lead generation makes it easier for your internal team to close sales. An outsourced team lets clients focus on their business. The third-party service provider has a dedicated team to work with your leads.
Gain Expertise
Lead generation companies are marketers. They are knowledgeable of the marketing trends you can leverage with yours. Hence, hiring them can give you an edge in the industry.
Offer Learning Curve for Employees
Working alongside experts exposes your team to valuable experience. Interacting with them hand-to-hand allows growth in their working environment.
Advantages of Hiring a Lead Generation Company for Foundation Repair Services
Getting in touch with us will never be a mistake. We walk the talk and bring these benefits for you:
Learn from the team of experts
Get valid, quality, and direct leads
Maximize marketing software tools
No more cold calling
Shorten sales cycle
Be more visible on the web
Leverage lead generation tactics with current digital marketing plans
How Can HomeGuru Help Foundation Repair Contractors Generate Lead?
To bring quality leads right to your messaging, we exert the following efforts:
Well-Crafted Landing Pages
We design pages to accommodate clients who need immediate help. Customizing pages is not artistic but also strategic. We learned this from working with different contractors.
Compelling visitors start with looks then engaging words. Our headlines and calls to action for sure will convince them. We keep landing pages clean and straightforward. Besides, expect your optimized pages to load faster for a user-friendly experience.
Use of State-of-the-Art Lead Generation Software
Our trained staffers are also technologically equipped. Today's technologies are necessary to increase productivity and efficiency. We create pages that have high conversion rates. Rest assured that the calls you will receive come from interested people only. We value transparency, so we leverage the customer verification tool.
Consistent Messaging
We honor our words of commitment. We listen attentively to never miss an important detail about your message. In this way, your landing pages can convey what you said. Such is crucial to create a good impression toward new leads.
Hire HomeGuru for Your Lead Generation
Lead generation is crucial for the short and long-term success of businesses. Foundation repair services can even use this method to reach a wider audience. Moreover, benefit from the mentioned advantages above. Yet, you can only enjoy these pros with a reliable and trusted lead gen company.
Our 10 years of service give us the valuable experience to serve clients. As what we promise, we deliver.
Are you having trouble with your lead generation today? Contact us at hello@homeguru.com. Visit https://www.homeguru.com/ for more info and inquiries.
The HomeGuru Difference
Choose your own lead price
You have control over your lead price. We'll let you know how many leads to expect at any given price.
Pay only for valid leads
We review each incoming call and webform and bill you only for real verified leads, not for clicks.
Optimized for conversions
Our custom-built software automatically optimizes your account daily, bringing higher quality leads at the lowest possible price.
Leads delivered only to you
No generic lead-gen forms or leads sent to four different companies. Leads are yours alone.
Sign up is easy and there's no commitment. Try HomeGuru Leads today.
Getting Started
1
Sign Up
It only takes a few minutes, click here to get started.
2
Review
In about a day we'll send your landing page for review.
3
Get Leads
New customers call you directly, you pay only for valid leads.