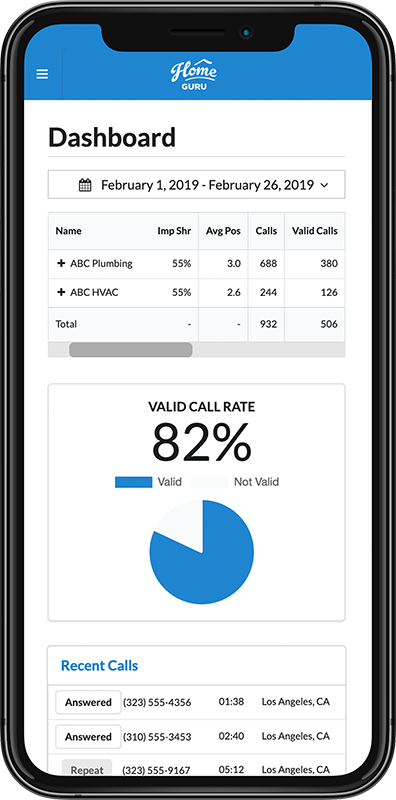 Qualified, Exclusive Leads For Contractors
Pay Only For Valid Leads
Fast, Easy Signup
No Commitments, No Fees
Pause or Cancel Anytime
Contractor Leads Generation Services
The best way for businesses to turn visitors to their website into leads or sales is through landing pages. However, many companies are not using these pages. Large corporations use landing pages to drive their online marketing efforts. Yet, if you are not familiar with online marketing, you may be curious about landing pages and why you need them.
Landing pages are a tool that marketers use to achieve many goals. Marketing goals lead to many types of landing pages that marketers can use in their marketing campaigns. Finding qualified leads for home repair and improvement businesses can seem overwhelming. But there are methods to ensure your company has a steady business flow.
All general contractors in every industry need quality leads to market their services. It can be challenging for contractors to generate qualified leads if they compete with others for the same leads. You could lose to direct competitors if your lead generation marketing strategy is weak.
A successful lead generation marketing campaign must be multifaceted to attract quality leads. The best strategy is to place your company on a lead generation site designed for your industry. However, you need to be thorough when choosing a lead generation site. Lead generation companies can build quality websites and track your campaign results. Others may be nothing more than links directories and might not even provide exclusive leads for your area.
Lead generation requires continuous evolution. What works in one year may be completely different the next. It is vital that you stay up-to-date with changing customer trends. To ensure the best results, test your lead generation campaigns and keep them updated. HomeGuru offers more information on growing leads and revenue.
With years of improving our expertise, we work with clients of all industries. Your growth is our success. Call us at (888) 437-8049. To get more information, please email hello@homeguru.com.
The HomeGuru Difference
Choose your own lead price
You have control over your lead price. We'll let you know how many leads to expect at any given price.
Pay only for valid leads
We review each incoming call and webform and bill you only for real verified leads, not for clicks.
Optimized for conversions
Our custom-built software automatically optimizes your account daily, bringing higher quality leads at the lowest possible price.
Leads delivered only to you
No generic lead-gen forms or leads sent to four different companies. Leads are yours alone.
Sign up is easy and there's no commitment. Try HomeGuru Leads today.
Getting Started
1
Sign Up
It only takes a few minutes, click here to get started.
2
Review
In about a day we'll send your landing page for review.
3
Get Leads
New customers call you directly, you pay only for valid leads.