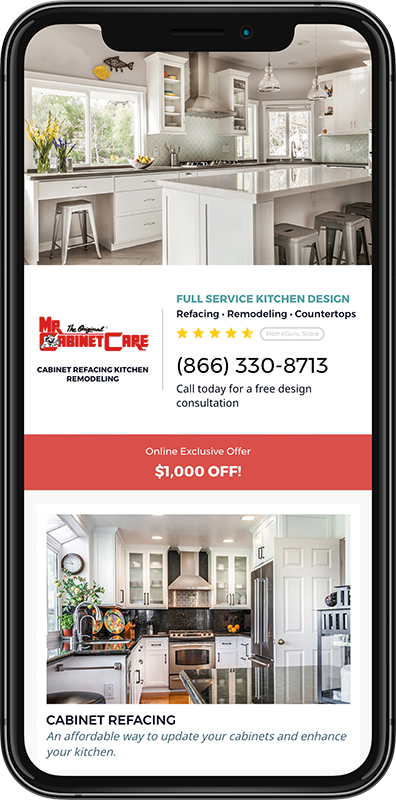 How It Works
We build you a state of the art landing page on our custom platform and drive customers from Google and Microsoft ads. All leads are driven directly to you, no generic lead-gen forms, no aggregation.
Our technology puts us ahead of the competition. Custom built from over 10 years of experience in Home Services marketing, the HomeGuru platform makes our pages convert better and optimizes our campaigns to save money and bring in the highest quality leads.
Getting Started
1
Sign Up
It only takes a few minutes, click here to get started.
2
Review
In about a day we'll send your landing page for review.
3
Get Leads
New customers call you directly, you pay only for valid leads.
We handle everything
Just answer a few questions and we handle all the setup, strategy, and creative work.
More than just leads
Because we're advertising your name instead of generic lead-gen forms you'll be exposing thousands of potential customers to your messaging.
Agency experience without agency pricing
We bring everything we've learned in years of Home Services marketing to give you an incredible service at low prices with no commitments.
Primary or supplemental
Already running PPC campaigns? No problem. We can act as your primary PPC agency with our pay-per-lead business model or drive leads from our website to compliment any digital marketing you're already doing.
Sign up is easy and there's no commitment. Try HomeGuru today.